The national policy on waste reduction of Iceland
The national policy on waste reduction (Together against waste) by the Minister of the Environment and Natural Resources of Iceland is in effect from 2016-2027.
The Environmental agency of Iceland runs the program. 
The policy on waste reduction is in accordance with the ideology of the circular economy where the priority is to reduce the creation of waste and thereby decrease the demand for finite natural resources. The policy emphasises using what already exists, better utilisation and increased education and understanding on ways to reduce waste for the general public.
The goals of the policy are:
To reduce the production of waste
To decrease GHG emissions
To improve resource use, e.g. by supporting green entrepreneurship initiatives
To reduce the use of raw materials in parallel with reduced environmental impacts
To reduce the distribution of substances that are harmful for either the health of humans or the environment
The policy contains nine focal points in two divisions. On the one hand we have short term categories that each will be/have been prioritised for two years at a time: food items, plastics, textiles, electronics, green buildings and paper.
On the other hand we have three long term categories that will be worked on for the duration of the policy: by-products from the manufacturing of meat and fish products, beverage packaging and heavy industry.
Picture of the policy timeline: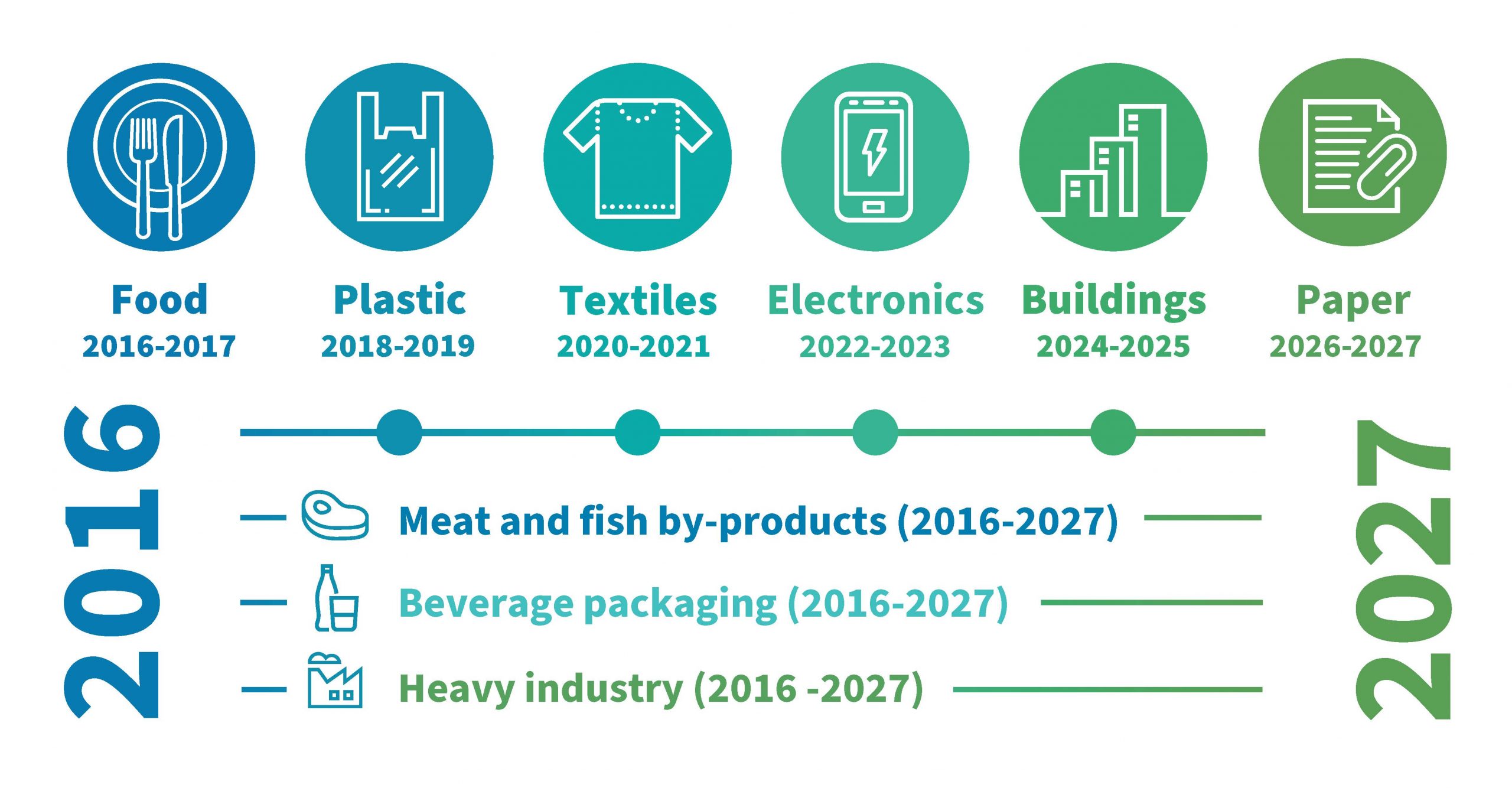 The aims of the policy are:
Increase sustainable consumption and promote synergies between lifestyles and processes that increase the lifespan of items so that they do not turn into waste.
Decrease the usage of packaging.
Promote product design that does not contain harmful substances.
Escalate green entrepreneurship initiatives.
Diminish the disposal of waste.
Shift the view of society on what is considered to be ''waste".  
The Environment Agency of Iceland manages the content of this web page. If you have any questions, please contact via e-mail: samangegnsoun@samangegnsoun.is or ust@ust.is